July 2019
| Mon | Tue | Wed | Thu | Fri | Sat | Sun |
| --- | --- | --- | --- | --- | --- | --- |
| 1 | 2 | 3 | 4 | 5 | 6 | 7 |
| 8 | 9 | 10 | 11 | 12 | 13 | 14 |
| 15 | 16 | 17 | 18 | 19 | 20 | 21 |
| 22 | 23 | 24 | 25 | 26 | 27 | 28 |
| 29 | 30 | 31 | | | | |
Calendar

Page 2 of 2 •

1, 2

Do you find the film scary? Silly? Unsettling? Why?

I think like all horror films, I've found it less scary over time, but I still think it's very unsettling and the more I watch it the more questions I have about what it means and not in the art student way just...because it's cool. It's a mystery that has no right answers which I think is the best kind of horror story.

Steven Spielberg said of The Shining that on his first viewing he felt Jack Nickelson's performance was "too much" (he subsequently changed his opinion later). Did you think Jack's crazy was too much or just right?

I like Jack's performance, but less in the beginning, it's a bit lifeless in the opening scenes. Soon as he gets to the hotel (to take care of it) is great from there on in.

Scariest/Most memorable scene?

Scariest scene...I have to say the hallway. I know it's famous, and it's a cop out but it's just an amazing scene. The editing is amazing I love it so much. As for memorable, the butler-bathroom scene is just a wonderfully creepy and unsettling scene.

Horror films tend to have one scene that doesn't hold up with time, that just isn't scary anymore. Is there a scene like that for you?

I agree, the shot of Torrance frozen...just doesn't hold up. I wish it would have just ended with him in the maze.

Kubrick famously disliked child actors, and that was a large part of changing the story to shift the focus away from Danny. How do you feel the performance is?

OK, now that i've written this...disliked is a strong word. It's more that he didn't think they could carry the weight of leading roles. So yes, that isn't right. But I think the kid's performance is excellent. Some of his "idle" looks are bit...lifeless but his key scenes are awesome. Kid nails having a crazy look.

How do you feel about that ending?

The more i've watched it the more questions I have in a good way. Was he absorbed by the hotel, was he a reincarnation? Were the butler and the caretaker the same person (different names!). The last sequence in particular, with the dog-blowjobs, the skeletons, I just feel there's lots of clues there. Kubrick wasn't one to just say "oh that's freaky, put it in" there's a thought process there I'm just not smart enough to pick it up.

Dog-men giving blowjobs, ammiright?

Mmmm dog-man blowjobs.
Goddess of the Seal




Posts

: 3582


Join date

: 2013-02-25


Age

: 30


Location

: Colorado



I approve of Spiddy's recommendation.
_________________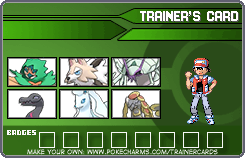 Goddess of the Seal




Posts

: 3467


Join date

: 2013-02-21


Age

: 27


Location

: Placentia, California



Page 2 of 2 •

1, 2


Similar topics
---
Permissions in this forum:
You
cannot
reply to topics in this forum