July 2018
| Mon | Tue | Wed | Thu | Fri | Sat | Sun |
| --- | --- | --- | --- | --- | --- | --- |
| | | | | | | 1 |
| 2 | 3 | 4 | 5 | 6 | 7 | 8 |
| 9 | 10 | 11 | 12 | 13 | 14 | 15 |
| 16 | 17 | 18 | 19 | 20 | 21 | 22 |
| 23 | 24 | 25 | 26 | 27 | 28 | 29 |
| 30 | 31 | | | | | |
Calendar

Page 2 of 2 •

1, 2

I can see myself playing The Last of Us every year. That game was so damn good. Should probably replay that soon.
_________________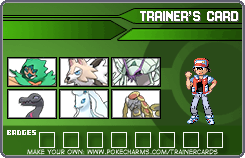 Goddess of the Seal




Posts

: 3464


Join date

: 2013-02-21


Age

: 26


Location

: Placentia, California



BretBaber wrote:@trip - games I probably would have picked for you, but I would have guessed on a game from the series.  Probably wouldn't have picked The Last of Us though, and I might have thrown in a Ratchet game.
I think my thought process started with games I think I will be replaying yearly (the first three). Those include at the moment my four favorite games of all-time (that list isn't really hard and fast, but whatever). Then I thought how it'd be cool if I replayed a game from my youth. SMB3 is
the
game of my youth. Then I think I threw in a game series I wish I replayed more. I guess due to length and how much there is to do maybe even their focus on puzzles, I don't really replay Zelda games and I threw in Okami since I like it as much as any of the Zeldas and it falls into the same category. So I kind of wish I did replay them often. That'd be cool. I think if I were to make a list of my favorite series Ratchet would be up in the top three (and UYA is probably my fifth favorite game of all-time though again I'd have to put more thought into it), but maybe its because there is almost always a new one coming out I didn't think to slot it in here. Not really sure though.
Goddess of the Seal




Posts

: 3329


Join date

: 2013-02-21


Age

: 33


Location

: New Jersey



I used to try to replay every Ratchet game before a new one came out, but now there's just too many to do that. If I were to attempt that now I'd just be playing Ratchet games. I am pretty pumped for Nexus though since it looks like a return to classic form.
_________________
Last of the Mudokons




Posts

: 3021


Join date

: 2013-02-22


Age

: 34


Location

: The thumb of Michigan



Ya, I'm excited for Nexus. And every time I think "ehhh, I should wait until it comes down it price," I remember it's 30 bucks!

I like the idea of replaying one of them every year. I actually already replayed the first this year.
Has a Bad Case of Headcrabs




Posts

: 319


Join date

: 2013-02-22


Age

: 24


Location

: Vancouver



Page 2 of 2 •

1, 2

---
Permissions in this forum:
You
cannot
reply to topics in this forum