July 2019
| Mon | Tue | Wed | Thu | Fri | Sat | Sun |
| --- | --- | --- | --- | --- | --- | --- |
| 1 | 2 | 3 | 4 | 5 | 6 | 7 |
| 8 | 9 | 10 | 11 | 12 | 13 | 14 |
| 15 | 16 | 17 | 18 | 19 | 20 | 21 |
| 22 | 23 | 24 | 25 | 26 | 27 | 28 |
| 29 | 30 | 31 | | | | |
Calendar


Figured I'd try a TV top five and go with something everyone can probably join in on. What are your favorite intro sequences. The opening credits of sorts for shows. Post videos if you'd like. Say why they are awesome.
I actually meant opening credit sequences rather than cold opens. Like the parts with theme songs and the like. I guess I didn't explain it well. If this turns into the cold open top five I won't complain.
My mistake. I saved them and will post that another day.
_________________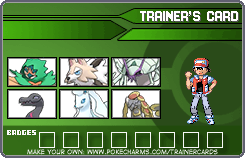 Goddess of the Seal




Posts

: 3467


Join date

: 2013-02-21


Age

: 27


Location

: Placentia, California



1.

I could really pick any of Spielberg's cartoon themes for this. Tiny Toons, Animaniacs, Pinky and the Brain were all awesome. I'll stick with Freakazoid though.

2.

This song is stupidly catchy. I was humming it for months after I finished this show.

3.

Say what you want about new Simpsons, that intro is perfect (ignore the terrible couch gag).

4.

Here's how it works: If you were younger than 10 when Pokemon came out, you love this song. No other way around it.

5.

Classic.
_________________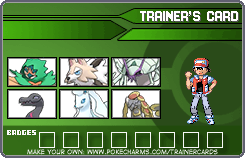 Goddess of the Seal




Posts

: 3467


Join date

: 2013-02-21


Age

: 27


Location

: Placentia, California



I'm somehow not surprised all of greenman's are cartoons.

Assuming we're talking the song and sequence...

1. Game of Thrones - I like the idea of all the houses almost like a board game...works really well for the show and its themes.



2. Cowboy Bebop - I mean...COME ON.



3. Pokemon - Yeeeeah, I know all the words to this.

4. The Simpsons

5. Batman: The Animated Series - for such a cartoon nut Greenman you missed a KEY one.



I almost want to make 2 lists, one for comedy one for serious shows...it's HARD. On that note, honorable mentions: Deadwood, True Blood, Band of Brothers, Mad Men,

Goddess of the Seal




Posts

: 3582


Join date

: 2013-02-25


Age

: 30


Location

: Colorado





Duh.



I worked with someone from New Jersey that said this opening would make him emotional. Must mean it is doing something right.



Almost everyone knows the words to this classic comedy's theme song.



This show had 2 great seasons out of 6. They were the seasons this was the theme song. Coincidence? I think not.



I'm with volvo, a classic. Scooby-Doo movies and the third season had a great opening too.
_________________
Last of the Mudokons




Posts

: 3022


Join date

: 2013-02-22


Age

: 36


Location

: The thumb of Michigan



Cartoons just have better openings than other shows to me. I mean you must agree since you put four of them on yours. As for Batman, it's intro is good but not one of the best. I wouldn't even put it in my top 5 superhero ones, X-Men, Justice League, and Teen Titans all had better ones. Now if we get around to a top 5 cartoon one and Batman isn't on mine (which will happen) then you'll have a case. But I think the show's reputation is coloring your opinion on that at least a little.
_________________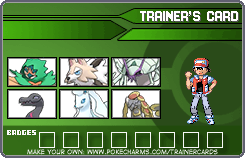 Goddess of the Seal




Posts

: 3467


Join date

: 2013-02-21


Age

: 27


Location

: Placentia, California



I'll probably show my old age the most with these choices. Eh, post what you know.

5. X-Men: The Animated Series



One of the best cartoons of the 90s. This show didn't get off its feet until a handful of episodes in but once it did, it was amazing. This intro, though, tells/shows you everything you need to know and it makes me want to watch some episodes (which are on Netflix Instant).

4. Firefly



Apparently, it's impossible to get a video of the shows' actual credit sequence (without some douche doing a "clever" spin on it) but the song is so damn good that I settled for this. You never did see that shot of Serenity flying close to some galloping horses in an episode but we know the reason for that.

3. MacGyver



MacGyver was the fucking man.

2. The Muppet Show



The closing credits are just as brilliant. This was the highlight of PBS afternoon shows and I loved Mr. Rogers' Neighborhood, Reading Rainbow and Sesame Street. But with this show, I was convinced I was seeing something weird or demented.....or grown-up.

1. The Fall Guy



Ny nomination for Greatest Theme Song for a TV show. Ever. The show's star, Lee Majors, sung it. Heather Thomas' entrance is imprinted on my brain permanently.
_________________
"I'm not married, I don't have any kids and I'd blow your head off if someone paid me enough." -Grosse Pointe Blank
Xbox Live: MongoSantaMaria
Beary Bad Joker




Posts

: 885


Join date

: 2013-02-22


Age

: 38


Location

: Arkansas



I love openings that change and aren't always the same.
1. Fringe
They change their intro sequence based on a few things. Each season the phenomena words in the background change. Plus there are some more distinct changes. One example that won't spoil much is that for a flashback episode they had
Retro Intro
and the phenomena changed to stuff that would have been considered fringe science in the 80s. Plus a retro theme song too. Also the theme song in general is super cool.
2. Game of Thrones
Well it is just really cool, but the locations on the map also change depending which places are in the episode. If you pay attention they even tease new locations before they appear.
3. The OC
Just because of the iconic theme song
4. Friday Night Lights
I just love the original soundtrack for the show which is a sort of knockoff of Explosions in the Sky, so the intro theme is one of my favorites.
5. The Simpsons
Haven't watched it in a long time, but it is pretty awesome, so I'm going to steal this choice from others.
I might be forgetting some, so I may add to this. If you guys think of some more just post them.


Similar topics
---
Permissions in this forum:
You
cannot
reply to topics in this forum