November 2018
| Mon | Tue | Wed | Thu | Fri | Sat | Sun |
| --- | --- | --- | --- | --- | --- | --- |
| | | | 1 | 2 | 3 | 4 |
| 5 | 6 | 7 | 8 | 9 | 10 | 11 |
| 12 | 13 | 14 | 15 | 16 | 17 | 18 |
| 19 | 20 | 21 | 22 | 23 | 24 | 25 |
| 26 | 27 | 28 | 29 | 30 | | |
Calendar


Not sure if we did this one over on 1up, but thought it might be fun. What are your favorite melee weapons in games? Figured we could do guns and/or ranged weapons next week if people wanted.
Last edited by TripOpt55 on Thu Sep 12, 2013 12:04 pm; edited 1 time in total
Goddess of the Seal




Posts

: 3329


Join date

: 2013-02-21


Age

: 34


Location

: New Jersey



1. The Buster Sword (FFVII) - most awesomely impractical sword ever.
2. The Master Sword (Zelda series)
3. The Masamune (FFVII)
4. The Ball and Chain (Zelda: Twilight Princess) - best Zelda weapon since the Hookshot.
5. The Shishkebab (Fallout 3/New Vegas)

_________________
I'm the number one mack daddy of Oklahoma City...
PSN: Super_King666
Nintendo: SanAndreasX
Steam: San_Andreas_X
3DS Friend Code: 2294-5129-1033
Biotic God




Posts

: 1039


Join date

: 2013-02-22


Age

: 40


Location

: Midgar



1. The Masamune -Chrono Trigger - Frog, you noble son of a bitch
2. Adam Jenson's SWORD ARMS - Deus Ex: Human Revolution (electric guitar solo here)
3. Energy Sword - Halo - I don't even like Halo that much but still found this weapon satisfying as hell. Especially how it homes in on people.
4. God of War's chainy knifey things...Blades of Chaos? That sounds right.
5. Wrench/Crowbar - Bioshock/Half Life. Cheating on this one but same principle.
Goddess of the Seal




Posts

: 3582


Join date

: 2013-02-25


Age

: 29


Location

: Colorado



Ratchet and Clank: The good old, trusty Omniwrench 8000

Ratchet and Clank Up Your Arsenal: Plasma Whip. I just love the effects on that thing, especially once it's fully upgraded

God of War: The Blades of Athena are sick

Prince of Persia Sands of Time: The last sword has the craziest barbed hook thing on the end and completely owns sand creatures

Metal Gear Rising: Lightning blade. Sharpest thing I've ever seen

BONUS--Bioshock: Pipe Wrench. Obviously not even close to the omniwrench, but the way you heft it is very menacing.



Has a Bad Case of Headcrabs




Posts

: 319


Join date

: 2013-02-22


Age

: 25


Location

: Vancouver



Woops. Forgot to post.

1. Dragon Sword (Ninja Gaiden Sigma): Great balanced weapon that can do all the awesome moves you want to in a NG game. It's UT is also amazing.

2. Eclipse Scythe (Ninja Gaiden 2): This game was very much about limb lopping with its new Obliteration Technique system and the Eclipse left a lovely trail of body parts in its wake. It was surprisingly fast for such a strong weapon too.

3. The Heavenly Sword (HS): It's like three weapons in one. One of the reasons I wish we could have seen an improved sequel. swapping stances and using the different sword types was cool.

4. The Dagger of Time (Prince of Persia series): It stabs people and rewinds time. Pretty rad.

5. Energy Sword (Halo series): Very satisfying to hit someone just right with it. When I get one of these in campaign, I run into fights like a madman. Consequences be damned.
Goddess of the Seal




Posts

: 3329


Join date

: 2013-02-21


Age

: 34


Location

: New Jersey



1. Lightsaber- Duh. It's a fucking lightsaber.

2. Monado (Xenoblade Chronicles)- A lightsaber that lets you see into the future. Nuff said.

3. Giant purple dildo (Saints Row The Third)- I mean, come on.

4. Board with a nail in it (The Last of Us)- It's the simple things that can be the most fun to use.

5. Assassin's Blade (Assassin's Creed)- A really cool way to take people out.
_________________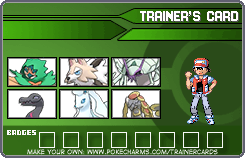 Goddess of the Seal




Posts

: 3467


Join date

: 2013-02-21


Age

: 26


Location

: Placentia, California



Dagger of time is indeed a good one.
Goddess of the Seal




Posts

: 3582


Join date

: 2013-02-25


Age

: 29


Location

: Colorado





Similar topics
---
Permissions in this forum:
You
cannot
reply to topics in this forum