June 2018
| Mon | Tue | Wed | Thu | Fri | Sat | Sun |
| --- | --- | --- | --- | --- | --- | --- |
| | | | | 1 | 2 | 3 |
| 4 | 5 | 6 | 7 | 8 | 9 | 10 |
| 11 | 12 | 13 | 14 | 15 | 16 | 17 |
| 18 | 19 | 20 | 21 | 22 | 23 | 24 |
| 25 | 26 | 27 | 28 | 29 | 30 | |
Calendar

Page 9 of 9 •

1, 2, 3, 4, 5, 6, 7, 8, 9

I blame you all. Now get off my lawn.
Let me finish taking a piss on your roses first.
_________________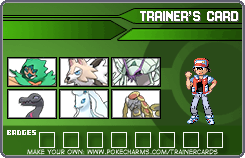 Goddess of the Seal




Posts

: 3460


Join date

: 2013-02-21


Age

: 26


Location

: Placentia, California



greenman got his wish. We are on the next page and he doesnt have to look at Gies anymore.

Maybe i should post Kuchera on this page
_________________
~No fear of death but with fear of life your weakness kills everyone
So live Angels for everyone For no lack of searching I can't seem to find one
Angels in everyone What of all their promises Can't seem to find much more than lies
Angels in anyone A permanent solution to a temporary problem
Before I'd lay me down to rest I'd throw away everything to live~
Steam
Risette
3DS
3024 6121 9950
Nin. ID
GoddessOfTheSeal
Pixlbit
http://gunstabwounds.tumblr.com/
Sees Tetris Blocks EVERYWHERE




Posts

: 2024


Join date

: 2013-02-21


Age

: 30


Location

: The Garden of Madness, Wisconsin



Have we ever done a top 5 on games that you like that you normally would hate. Like "I normally hate RPGs but ____ was amazing" type thing?

I can't remember because I have an awful, awful memory.
That would be new I think. Make that thread when you get the chance Twolf.
Hey guys. I just wanted to get some feedback on what I could do to try and get some more discussion going on here. There still seems to be 8 or so of us who check in which really isn't much lower than the usual on this version of TPS over the past couple years, but posts have been really slow these days. I knew eventually things would go this way especially post-1up where I can't really recruit new members to the forum from the site. People have left. I think a lot of us talk through Twitter or Facebook and other places these days. I think a lot of us are just busier. I know a few have recently gotten new jobs in the last year or so. I know I haven't done as good a job of posting new threads as I used to. But if there is anything particular I could do to get people to post more let me know.

I was thinking if I made certain new threads weekly so people knew to check in for them. Like a set day for new top fives. Maybe another set day for a topic about some kind of industry topic we could dive in for. And if people just made an effort to chime in, it could be enough even if we don't have all that many members these days.

Would making threads for games before they came out help? So we could follow and react to news? Could we try some forum games like that music one Twolf did towards the beginning of this new forum?

If you have been stopping by but not posting at least try to let us know what you are playing in the Now Playing thread! And I will try my best to get things going a bit more around here if I can. If you guys have any ideas let me know. And if you are just aren't as into it as you used to be that is fine too. I just figured I'd throw this out there and see if I could help any.
In all honesty, I just have been busy and not playing as many games haha. But also a way of getting some new blood on here would help. Regular people are regular but as people do we all get periodically busy and will just drop off of existence for a little bit. Was easy when it was on 1up obviously so would have to be a bit more creative to get new members.
I wasn't gaming much for awhile, though I have been doing more gaming lately. But I haven't been buying many new games, and those have generally been RPGs and niche Japanese titles rather than the popular games (with exceptions like MKX). I don't use Twitter (deleted my account a long time ago and have no intention of ever starting a new Twitter account) and I do talk to 1UPers via the Facebook 1UP alumni group, Pixlbit, and PSN. You might send a feeler out to venues like that.
Starting a few topics here and there might help. I've been trying, but I haven't had much to say lately.

_________________
I'm the number one mack daddy of Oklahoma City...
PSN: Super_King666
Nintendo: SanAndreasX
Steam: San_Andreas_X
3DS Friend Code: 2294-5129-1033
Biotic God




Posts

: 1039


Join date

: 2013-02-22


Age

: 40


Location

: Midgar



Thanks for chiming in guys. I will see what I can do and at least work on posting more threads. If you guys ever have any good thread ideas don't be afraid to post them either.
Putting this in general discussion because it can apply to books, movies, and TV show seasons as well as games. But basically, I was thinking of threads where we rank every entry we've played in a franchise and explain why. So say we did Zelda, we'd rank all the games, maybe with a sentence or two on each one then discuss (though we basically have had that discussion, was thinking it for other series). Or we could even do one with individual games, like ranking the dungeons in a specific Zelda game.

You could divide it into chunks if you don't want to load it all at once for big ones too. Just thought it would be a fun thing to do like top 5's. If you guys are down for this I'll start posting them.
_________________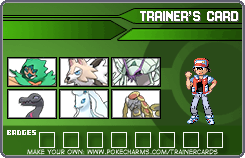 Goddess of the Seal




Posts

: 3460


Join date

: 2013-02-21


Age

: 26


Location

: Placentia, California



This ended up in the music thread, so I moved it over here. Anyway, that is a great idea. I think we have done a few like Ratchet, Zelda and God of War in Questionnaires over the years. But there are plenty to do and we could probably do some over since it has been a while. Spreading it out to other non-game stuff would be good too. Maybe like the Marvel movies of late or something.

I was also thinking trying wishlist type stuff again with E3 coming up. A Fallout one. Or even one for Battlefront unless there is too much known about it. Really we'd just need to find a game that several of us would want to discuss that not much is known about.
Page 9 of 9 •

1, 2, 3, 4, 5, 6, 7, 8, 9

---
Permissions in this forum:
You
cannot
reply to topics in this forum