August 2019
| Mon | Tue | Wed | Thu | Fri | Sat | Sun |
| --- | --- | --- | --- | --- | --- | --- |
| | | | 1 | 2 | 3 | 4 |
| 5 | 6 | 7 | 8 | 9 | 10 | 11 |
| 12 | 13 | 14 | 15 | 16 | 17 | 18 |
| 19 | 20 | 21 | 22 | 23 | 24 | 25 |
| 26 | 27 | 28 | 29 | 30 | 31 | |
Calendar



I thought of making this a top 5 of Jim's pranks, but I realized I didn't want to restrict myself in this. There were some great ones that Jim didn't do. And frankly, there's way too many to list just five. So here's my favorite of the pranks pulled in The Office (though mostly by Jim. Seriously seasons 1-4 Jim was so fucking awesome). There are only two I'd really put above the rest, which will be last. Everything else is fair game
Future Dwight
Dwight's complaints
Vending Machine
Jim puts Dwight's things in the vending machine. Including his wallet. Then gives him a bag of nickels to get them out. God I miss how funny this show used to be.
Mind Control
The Alliance
Basically, Dwight is paranoid about losing his job and asks Jim to form an alliance. And Jim somehow uses this to get Dwight to trap himself in a box then bleach his hair. Pretty much when Jim became my favorite character.
List of Diseases
Dwight picks a health care plan and tells everyone to list their diseases which will be covered. Jim and Pam's diseases?
My two favorites:
Pam's Drawing
Even though this wasn't Jim, it is my second favorite prank. Basically, Phyllis gets flashed in the parking lot and Dwights asks Pam to draw what the guy looked like based on her description. Instead, she draws this and Dwight hangs it everywhere
Andy's Cell Phone
I don't know whether it was how light on pranks season 3 had been compared to 2, how annoying Andy had been, just how brilliant hiding his phone in the ceiling was, or how perfect everyone's reactions were but this was one of the funniest things in the series. It's so good it deserves two videos
_________________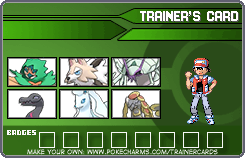 Goddess of the Seal




Posts

: 3467


Join date

: 2013-02-21


Age

: 27


Location

: Placentia, California




Similar topics
I'd probably go with The Vending Machine, The Alliance and the Cell Phone one as my faves. Watching these clips again was pretty great. Also made me a little sad that the show went downhill like it did.
You'll see just how downhill I went when I do my least favorite episodes after the finale. There were also a few others that were great like when Jim put Dwight's desk in the bathroom. Modern Office pranks seem like they're trying too hard with shit that isn't half as funny.

---
Permissions in this forum:
You
cannot
reply to topics in this forum